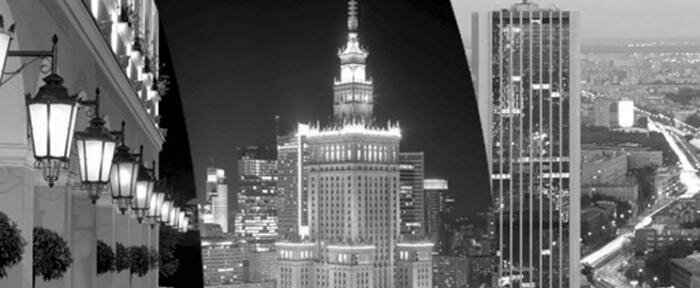 Warsaw
By any standard, Warsaw is a truly exceptional city. From its position in the heart of Europe, the Polish capital has been at the centre of some of history's most dramatic events. Perhaps it is this past that provides the solid foundations of hope and spirit for its future. Being no longer satisfied with only following existing trends, the city is redefining its own identity through culture, fashion and an unrivalled approach to living.

Złota 44 will emerge from the city's very centre, its neighbours being both the Palace of Science and Culture, dominating Warsaw's skyline for the past 50 years, and the more recently built skyscrapers, such as the InterContinental Hotel, or the Warsaw Financial Center and the Rondo 1 office buildings, and the Warsaw Museum of Modern Art now under construction nearby.

The city's main attractions are within walking distance, from museums and historical monuments to theatres, galleries, restaurants and the main transport links nearby, all within a city blooming and blossoming with parks and gardens.